Commercial & Residential Services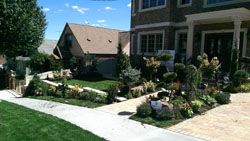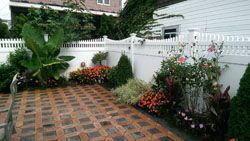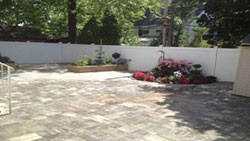 L & G Design Corp provides landscape design and hardscape construction services for both commercial and residential clients. We offer weekly and bi-weekly landscaping and maintenance, patio, sidewalk, and driveway installation, and much more. Contact us today for a free estimate.
An Outdoor Area of Your Own
You deserve a calm and meditative space to enjoy the outdoors. Add more appeal to your property with our comprehensive selection of landscaping and construction solutions. Whether you want to add a stunning waterfall garden or a functional set of walkways, our experienced technicians are here to for you. Our service options include:
Waterfalls

Rooftop Gardens

Weekly & Bi-Weekly Services

Irrigation Systems

Retaining Walls

Hardscape Design

Computer Imaging Design

Spring & Fall Cleanups

Maintenance

Tree Planting & Pruning

Landscape Management

Spreading of Topsoil & Cedar Mulch
Construction

Interlocking Pavers

Sidewalks & Driveways

Brick Patios

Interlocking Wall Stones

Wood Planters

Brick or Paver Pathways

Tropical Flowers

Pondless Waterfalls

Power Racking & Seeding

Installation of Sod

Planting of Perennials & Colorful Annual Flowers
Call us at
(917) 217-4510
for landscape design and hardscape construction services that reveal the true beauty of your lawn and garden.